MBA Global Business
Overview
The international business environment is changing and a new and very different market reality is emerging. The students of today need to adopt flexible patterns of thinking and behaviour to succeed as the managers of tomorrow.
The Global Business MBA has been designed to explore in detail the nature and implications of these changes and provide students with the skills and mindsets that will allow them to operate effectively within, and lead, the organisations of the future.
The Program is a dual-award program and if successful you will receive two degrees – one from Kadir Has University (MBA) and one from Coventry University (MBA in Global Business).
Programs are taught at Kadir Has University's Cibali campus, a city campus located in the heart of Istanbul – the business, cultural and educational centre of Turkey. You can also choose to spend your final semester in the UK studying at Coventry University's London campus.
This program has your future employability as its focus. By choosing to study the MBA Global Business you will benefit from:
a unique experience delivered by universities with strong foundations in educating business leaders;
work-related activity and leading lectures from high-profile business figures;
assistance in securing future employment through essential training in key areas such as CV writing, presentation skills and interview techniques;
replacing conventional wisdoms with new and developing perspectives, new patterns of thinking and new insights;
learning and assessment methods that include an action learning approach focussed upon team work, business simulations and real-world projects, all of which are underpinned by analysis and synthesis.
The MBA Global Business has been developed to provide graduates with the opportunity to acquire high-level expertise in strategic business and commercial competencies needed for an international context.
The Program emphasises the application of knowledge through opportunities such as internships and engagement with real-world business projects from the private, public and third sectors.
MBA programs are delivered over three semesters starting in September.
The program consists of a combination of core management modules, specialist global business modules and an internship, dissertation, or project.
MBA Global Business Modules include:
Data Analysis and Business Statistics
Business Policy and Strategic Management
Marketing Management
Financial Management
Managing/Leading Organisations Ethically
Critical Thinking and Business Communication
Global Human Resource Management Strategies
Managing International Trade
Corporate Social Responsibility
Project Management
Organisation internship, consulting project or dissertation
Core Module: Data Analysis and Business Statistics
It is very important for managers to work with an extensive amount of data, analyse it using quantitative methods, and acquire insights to make good decisions in uncertain conditions. This module aims to provide you with the managerial skills to acquire and manipulate quantitative data.
The module is designed from a managerial perspective, and introduces you to quantitative methods that facilitate objective and rational managerial decision-making under uncertainty, as well as regression and forecasting techniques to help analyse data about past and current similar situations. The identified patterns are projected onto new situations to enable business decision-making and planning. Decision analysis helps identify the best course of action with these predictions about the consequences of different choices and their likelihood.
Core Module: Business Policy and Strategic Management
This module will introduce you to the principles of strategic management and policy in a dynamic business environment. Taking a view of how businesses operate in the real world, you will gain an understanding of formulating and implementing decisions that will help to determine the future direction of an organisation. You will be exposed to theories and practices of problem solving in strategic management and will develop rigorous analytical skills to help you work effectively in real-world situations.
Core Module: Marketing Management
Providing an introduction to strategic and tactical marketing, you will explore the concepts and tools of how to identify target markets, develop a value proposition and differentiate from competitors. Drawing on fundamental marketing principles combined with contemporary perspectives, you will be able to translate strategic marketing analysis into practical plans that can be implemented in a business environment.
Core Module: Financial Management
You will have the opportunity to learn about and practice the application of financial principles in business situations. A combination of case study analysis, discussion and problem-solving tasks will help you to understand the important function of finance managers. The module will cover: financial analysis and planning; managing working capital; estimating the cost of capital; evaluating capital budgeting projects; making dividend decisions; managing the capital structure; valuing financial assets and managing firm value.
Core Module: Managing/Leading Organisations Ethically
Organisations, whether physical or virtual, consist of 'people' or 'human' resources from a factor of production perspective. Effective management of organisations requires that managers, while getting things done through other people, have an understanding of their own workplace behaviours and those of their employees. This module is designed to introduce you to the area of organisational behaviour, which is a field of study that seeks to understand, explain, and improve human behaviour within the organisation. Most managers and organisations focus on improving job performance of the employees, whilst retaining their commitment to the organisation. The module aims to provide you with the core concepts, applications and theoretical foundations of behaviour in organisations to understand and explain human behaviour in the workplace.
Core Module: Critical Thinking and Business Communication
This module introduces you to the role of written and verbal communication as well as the skills required of an individual for effective communication in today's business life. You will learn communication principles, methods and contextual strategies through assigned readings, case studies, situation analyses, activities and discussions.  At the end of this module, you will be able to communicate your messages more precisely in a variety of business settings.
Mandatory Module: Global Human Resource Management Strategies
This module considers the political, economic and social factors that impact on international human resource management (HRM) and employee relations. Students will identify the human resource challenges and opportunities that face multinational organisations, such as how national and regional differences impact on the employment relationship.  Students will evaluate international HRM strategies and policies in a range of operational areas including the integration of markets such as China and India.
Mandatory Module: Managing International Trade
This module aims to provide you with an introduction to the main issues in international trade, from an operational point of view. In addition to reviewing the main actors, regulations and institutions involved in it, and analysing world trade exchanges and characteristics, you will also have the opportunity to engage in the technical and operational aspects of international trade. The idea is to provide you with some of the necessary tools of export management, in order to enable you to make an immediate and valued contribution to the workplace on successful completion of your studies.
Mandatory Module: Corporate Social Responsibility 
This module aims to provide an understanding of the concept of 'corporate social responsibility' (CSR) or 'responsibility in business' as well as its implications for business strategy. It provides you with theories, models and approaches that enable you to analyse contemporary business ethics and CSR issues. By looking into different case studies, students are encouraged to identify what organisations have done in order to respond to the ethical dilemmas as well as the tensions between conflicting business and social responsibilities.
Mandatory Module: Project Management
The unprecedented pace of change, which organisations have experienced over the last three decades, has transformed organisational structures, business processes, roles and responsibilities, distribution channels, and the use of IT. In most cases, this transformation has been achieved by treating the desired change as a project. Projects typically account for 50% of all work carried out across organisations. This module critically evaluates the growing importance of project management in today's business environment.
Module: Organisation Internship, Consulting Project or Dissertation
This final module can be undertaken at Kadir Has University or Coventry University London Campus. Work experience can be undertaken in a variety of ways; an internship, an individual consultancy project or a group consulting project*.
As an alternative to completing an internship or consulting project, the dissertation forms a substantial part of the overall study leading to the MBA and is an opportunity for work experience related to the in-depth study of an organisation.
The dissertation should draw on the intellectual and analytical skills and knowledge developed during the Program. The module also provides an opportunity for you to develop your interest in a particular area related to your career aspirations and to demonstrate an ability to undertake individual research.
*Internships are subject to students meeting qualifying criteria.
Your program will be taught via a combination of lectures and seminars of smaller groups of students. Seminars are interactive and may involve hypothetical problem questions, simulations, case studies and the analysis of more theoretical issues.
We use audio visual materials in a range of ways to bring the curriculum to life, through recorded interviews with business leaders, recording key lectures and seminars for you to review and re-watch or in recording your own board presentations as part of your assessed work.
You will be assigned a personal tutor who will be able to review and discuss your progress and offer advice throughout your studies.
To apply for the program international students must:
Have an undergraduate degree at least 2:2 (UK honors degree) or equivalent and,
Demonstrate English proficiency with an overall IELTS score of 6.0 or its equivalent, in addition to a minimum score of 5.5 in each component (or equivalent).
To apply for the program Turkish students must:
Have an undergraduate degree at least 2.5/4 (GPA) or equivalent and,
Demonstrate English proficiency with an overall IELTS score of 6.0 or its equivalent, in addition to a minimum score of 5.5 in each component (or equivalent).
Other Programs: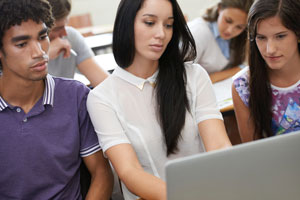 MBA Oil and Gas Management
MBA Oil and Gas Management
Develop the skills and knowledge to undertake a leadership role in this fast growing and dynamic sector
Find Out More