Coventry University is a forward-thinking, modern university with a proud tradition as a provider of high-quality education and a focus on applied research.
We are serious about global education. Coventry University is already one of the largest providers of business-related degree courses in Europe. Preparation for the world of work is embedded into the DNA of our innovative courses.
Our city centre campus is continually developing and evolving. We have been chosen to host three national Centres of Excellence in Teaching and Learning, which has enabled us to invest substantial sums of money in health, design and mathematics. Students benefit from state-of-the-art equipment and facilities in all academic disciplines including health, design and engineering laboratories, performing arts studios and computing centres. We are a major presence in Coventry, which contributes to the city's friendly and vibrant atmosphere and also enables us to foster successful business partnerships. The University is made up of four faculties and schools
You can take a look around the university by using our Virtual Tours and find out more on the Coventry University website.
Coventry School of Art and Design
Coventry School of Art & Design has over 150 years' experience of producing internationally recognised artists and designers. Alumni include the Queen's portrait painter, an Academy Award winner ('Oscar' for animated short film), television broadcasters and writers including the producer of X Factor and Big Brother along with designers in most of the styling studios around Europe such as Aston Martin, Jaguar Land Rover, Lotus and BMW. The School has won the prestigious Queen's Award for Further & Higher Education and the Sir Misha Black Award for excellence in education, awarded jointly by the Royal Designers for Industry and the Royal Academy of Engineering.
Faculty of Business, Environment and Society
The Faculty of Business, Environment and Society is one of the largest faculties in Coventry University with over 7,000 students on a range of undergraduate and postgraduate programs, and research programs in a wide variety of academic areas.
The Faculty comprises Coventry Business School, which incorporates the five departments of Economics, Finance & Accounting, Strategy & Applied Management, Human Resources Management & Organisational Behaviour, Sport & Event Management and Marketing & Advertising, and the four departments of the School of Law, the Department of International Studies & Social Sciences, the Department of Geography, Environment & Disaster Management and the Department of English & Languages, we also have a number of key research areas.
Faculty of Engineering and Computing
The Faculty of Engineering and Computing is ideally situated in the birthplace of the British motor industry and the historical heart of UK manufacturing. We have a well-earned global reputation for research and teaching. In particular, our innovative activity-led learning approach is internationally recognised and has shaped the unique culture of our forward-facing faculty in its new £55m state-of-the art building. We have a strong tradition of business-focussed education and research, working with some of the biggest names in industry, including Jaguar Land Rover, GE Aviation, Cummins and Intel. We strive to empower both our students and our business partners through expert education, training and research. We are firmly focussed on preparing students for successful careers, in the context of industry's current and future demands.
Faculty of Health and Life Sciences
Our innovative and forward-thinking programs cover degrees, postgraduate qualifications and continuing professional development in a variety of subject areas including Nursing, Midwifery, Physiotherapy, Youth and Community Work, Social Care, Social Work, Biological Sciences, Sports Sciences, Nutrition and Dietetics, Paramedics, Criminology and Forensics. With comprehensive facilities, including a mock operating theatre, crime scene laboratory and a real ambulance, our students benefit from learning in industry-specific surroundings from leading academics and researchers.
Coventry University London Campus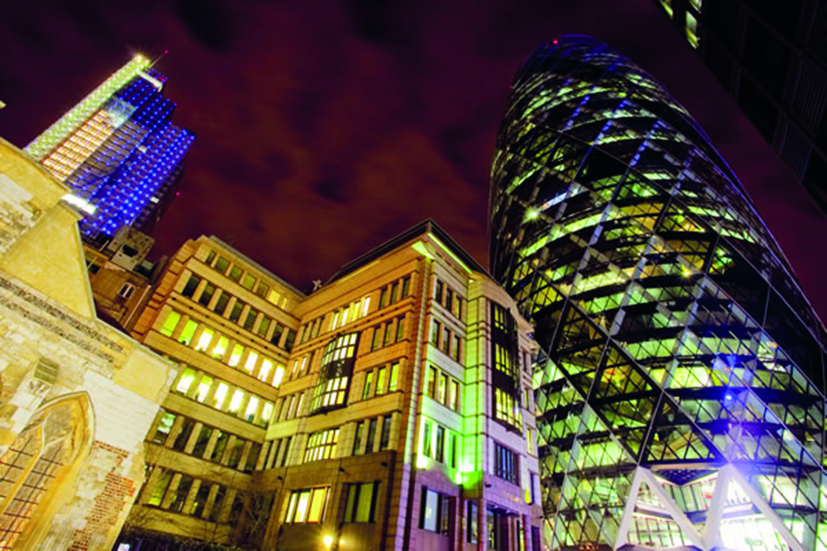 Coventry University London Campus is located in the City of London, a global business and financial centre and a vibrant location for study, collaboration and networking. It offers quality teaching and an innovative and dynamic approach to learning, to produce employable graduates with strong links to industry.
Our commitment to employability, enterprise and entrepreneurship ensures Coventry University London Campus students are prepared for working globally.
A real business experience 
Our expertise in business and our in-depth understanding of what today's employers are looking for offers students a curriculum that is based on creating skilled, employable graduates.
Studying at Coventry University London Campus, you will develop your professional and business skills through a whole range of experiences, from work-based learning in global organisations to our networking events with industry leaders. We are committed to helping you build and develop your career.
Working closely with industry, we deliver a comprehensive career-building program including:
A learning experience delivered by an institution with strong foundations in educating business leaders.
Work-based activities and our leadership lecture series delivered by high profile business figures.
Essential training in key areas such as career planning, marketing yourself and guidance with career paths such as consultancy and entrepreneurship.
Internship or employer consulting project opportunity for postgraduate students who meet threshold performance requirements.
Coventry University London Campus is proud to provide students with a professional working environment as part of its promise to deliver a real business experience.